Does your dog walk you or ignore your requests?
Maryland
Contact Tiffany for specific training/behavior questions at tiffanystearns@comcast.net.
Private In-Home Lessons Designed for YOUR needs
Group Lessons
Puppy Etiquette
Adult Dog Etiquette
Problem Child (specific behavior problems)
Brain Games (impulse control, recalls, tricks)
Loose Leash Walking
To register:
Call 603-505-5810 or email Tiffany at tiffanystearns@comcast.net.
Download and fill out registration form.
North Carolina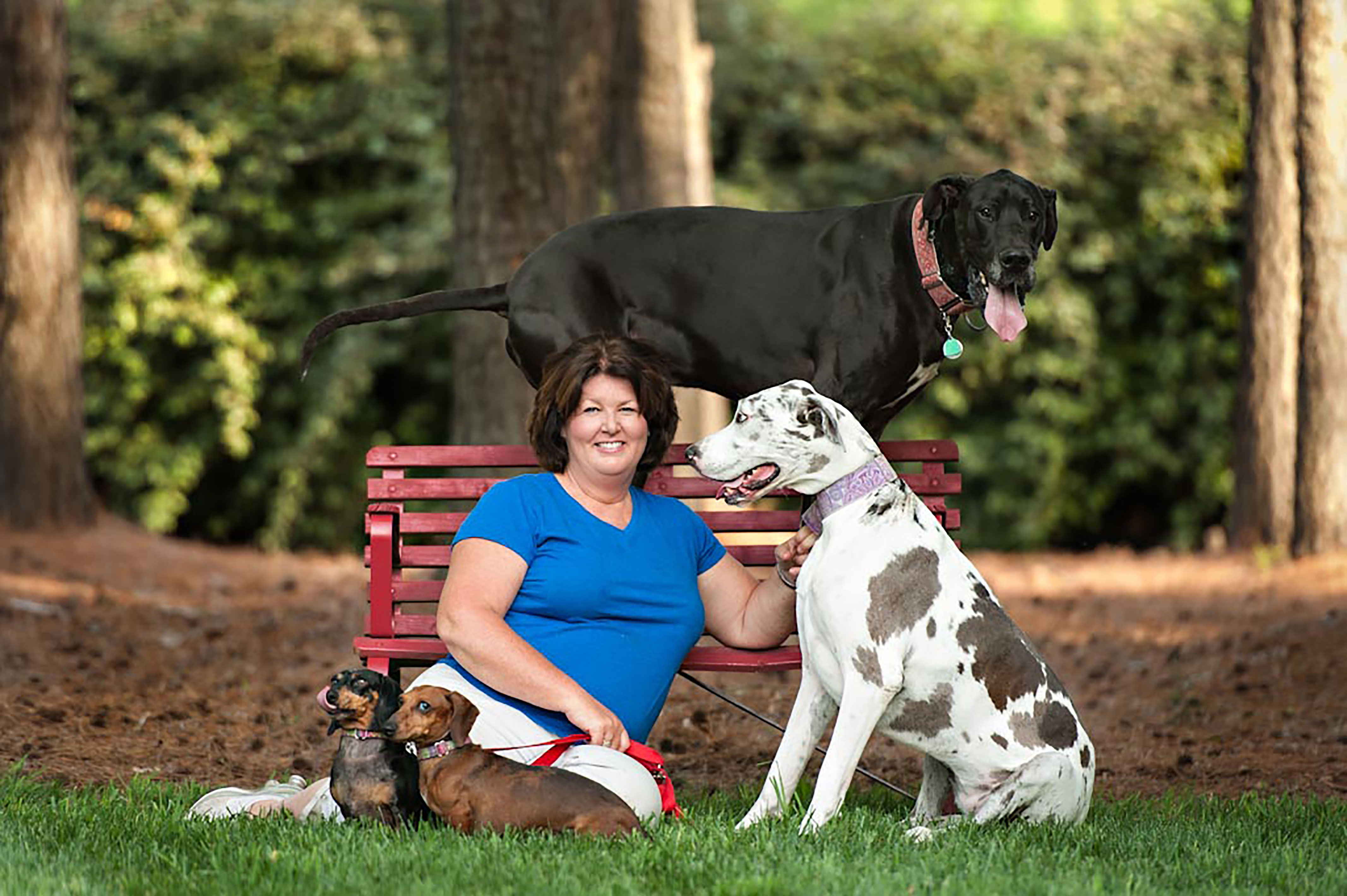 The K9 Coach Dog Training in Charlotte specializes in dog behavior modification and obedience for the family dog. We also offer puppy, aggression, anxiety, rehabilitation, off leash and other custom dog training solutions. We offer private in-home training solutions and board and train programs.
Dog trainer Dana Brigman and her team are Charlotte and Mooresville NC's most trusted and successful dog aggression, dog obedience and behavior modification training expert. The K9 Coach also services Matthews, Pinehurst, Raleigh, Greensboro, Rockingham in NC, and Fort Mill in SC.
Let us show you that every dog is a Praise-Worthy Dog. Even your dog.
Is your dog out of control?
Crazy on Walks?
Pulling on the Leash?
Acting Aggressively?
Preventing You From Leaving The House?
Ignoring You? Jumping on Your Guests?
Nipping Your Children?
Stop struggling — we can help — Even if other trainers have not.
Contact Us
to get started. You are just a few weeks away from a well-trained dog!
The K9 Coach
www.thek9-coach.com
Dana Brigman (Owner & Trainer)
980-339-8064
Visit our website for links to our social media sites.
Please also visit my photography business website
Weenie Dog Photography Pets, Family and Senior Portraits