Baltimore's top pet professional service provider, specializing in dog walking, home care, cat & critter care.
Barks & Blooms
™ offers a full range of services to give you peace of mind that your pets, your home, and even your plants are in good hands! Insured & bonded.
Barks & Blooms

™ is award-winning.
We know you want the best for your pet!
2009: Platinum PAW Award (1st in the Country)
2009: #1 Fundraiser: Harford County Humane Society's Bowl-A-Rama
2010: Finished Top 5 Pet Sitter of the Year
2012: Finished Top 5 Pet Sitter of the Year
2014: Finished Top 5 Pet Sitter of the Year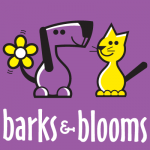 Linda M. of Bel Air, MD
Happy Customer!
I love the daily report card that keeps me informed of her potty habits and her latest escapades and I love that when I come in the door at night I KNOW she has been exercised and loved because she is so happy. We call our walker Sage's aunt, but she's more like our partner parent. I whole heartedly recommend Barks & Blooms and am happy to answer any questions you have. I know it's a big decision ... but this is one that you won't regret.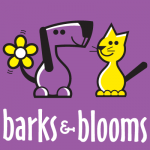 Paula D. of Hunt Valley, MD
Owner of Meli
Thank you so much; you are truly miracle workers. We do not know what we would do without you in our lives. Your flexibility amazes us.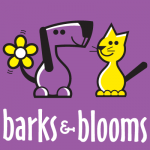 Valerie B. of Abingdon, MD
Happy Customer!
My 3 dogs love Barks and Blooms because they (FINALLY) get to stay home and get pampered while we go on vacation! No more boarding, no more begging friends to let them stay in a strange house!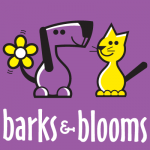 Alice B. of Baldwin, MD
Happy Customer!
You make it so much easier for us leaving Dixie knowing she is in good hands.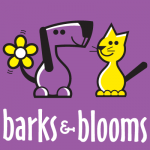 Roseann S. of Belcamp, MD
Owner of Annie & Clyde
Barks and Blooms are true professionals, and I don't have to worry even if one of my dogs had a health problem while I was away (God forbid). I know they are in good hands. I get to relax on my vacations and come back to them, a happier mom! Honestly, I think they might love you guys more than they love ME, which makes ME love you guys that much more!! :)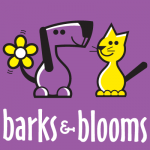 Gwen M. of Rockville, MD
Happy Customer!
A simple Thank You is so inadequate. You took care, without grief or planning, of my two babies so I could concentrate on my husband.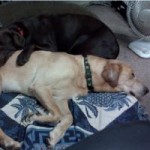 Rachel R. of Bel Air, MD
Owner of Max & Augie
Next to a fenced in yard, Barks and Blooms is the best friend a dog owner could have. I honestly think Barks and Blooms loves my dogs as much as I do.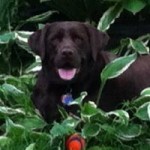 Linda M. of Harford County, MD
Owner of Sage
In 2010, we initially contacted Barks & Blooms to assist us with mid-day walks for our 8 week old puppy until she was potty trained. What we quickly learned is that having a walker gave her much needed exercise and play time, a sense of security and the opportunity to have a potty break in the middle of the day. Four years later we are still using Barks & Blooms because our walker has become an extended family member and brings such joy to our pup. We really appreciate her flexibility with our schedules, her genuine concern for our furchild , her ability to get a very active lab tired, and her enthusiasm. I would whole-heartedly recommend Barks & Blooms based on 4 years of "fantasically fabulous" service. The motto really fits!