Dog Walking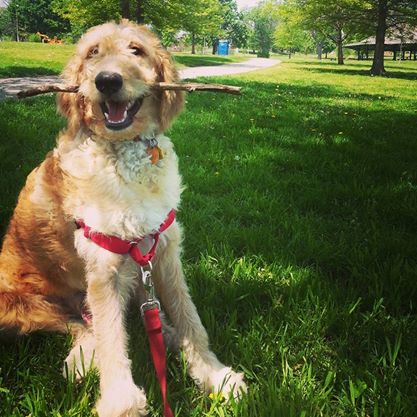 Dog Walking Prices
| | |
| --- | --- |
| Walks & Home Play (20 minutes) | $15- $1 additional per dog |
| Walks & Home Play (30 minutes) | $18- $1 additional per dog |
| Overnight Stays | $65 |
| Vet Transportation (based on time) | TBD |
| Kennel Runs & Pickup | $15 per trip |
| Additional Visit for Key | $10 |
| 1st Meet & Greet | Complimentary |
| Requests within 72 hours of needing service | $25 expedite fee |
| Dog Training | See our Dog Training page |
Whether you are at work, at a football or baseball game, or on a week-long vacation,

Barks & Blooms

™ can give your dog the attention they need. From daytime walks to overnight stays, we will wear out your energetic, four-legged friend so your dog is content and calm when you get home.
We provide a meet-and-greet with you and your dog before you go away so we can learn your dog's specific needs and keep them on a consistent routine. It is always our goal to keep your dog happy and healthy in our care.
Let the

Barks & Blooms

™ team pamper your dog with love and attention while you are away.